Charles Vincent
Technical and studio notes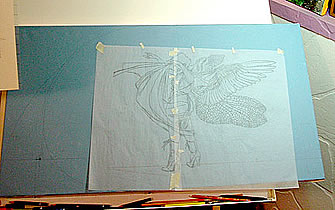 Paintings on canvas are prepared to best practice archival standards.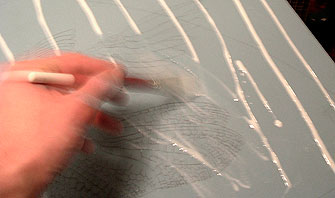 Canvas is gessoed, and isolated from the paint layer to prevent Support Induced Discolouration using GAC 100. This process also isolates any graphite used to transfer the base image.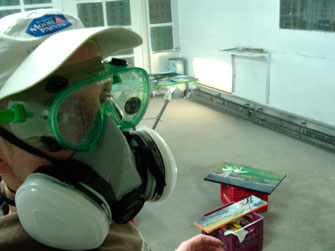 The finished paintings are all given coats of isolation Soft Gel Gloss, and then varnished with Mineral Spirit Acrylic Varnish, consolidates the image into a uniform sheen of the desired quality, whether matte or gloss. It also protects against dust, grime, and UV light, and would be be removable in future should the painting ever require complete cleaning and re-varnishing.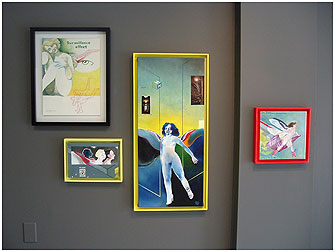 The varnished paintings on canvas are displayed in custom built painted wood frames made by the artist. Work on paper is usually displayed in drop shadow box-style frames.
---
Quick links:
Selected Work | Bio | Articles | Technical |
Music | Action and Area Projects | Free Art |
Imagine The City! | Contact | Links