Charles Vincent
Free Art:
---
Imagine Nonondol
lifestyles magazine

Artwork of Charles Vincent in a free publication.
Please enjoy and share this PDF e-zine. Looks great on your desktop computer or favourite tablet reader.
Click the cover below to download your PDF copy.
Or the zipped file here.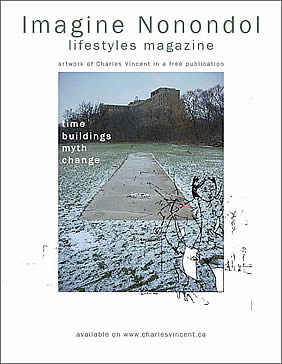 ---
www.charlesvincent.ca tshirt-design
for print to iron-on transfer

---
Magical Derby Dreams poster
for Forest City Derby Girls and Guys

Download this to your desktop to print it. The PDF doesn't display properly in all browser viewers.
click to download printable PDF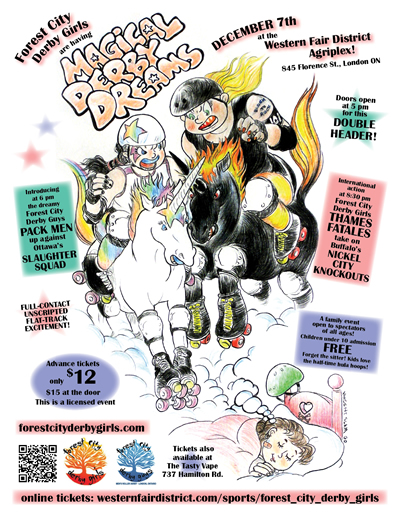 ---
Quick links:
Selected Work | Bio | Articles | Technical |
Music | Action and Area Projects | Free Art |
Imagine The City! | Contact | Links