N:ever – Attributions to a Strange Cast
This web page is the sole and incomplete artist's documentation of an action and area project on July 19th and 20th, 2010, Petite Nuit Blanche.
Artist's Statement:
24 posters, all featuring a quote that in some way deals with eternity or forever, are exhibited outside in an urban environment. The posters, each an edition of one, are reproduced on thermal fax paper, the bond paper originals are destroyed, and the original computer files are deleted. The thermal images are highly unstable and subject to fading even if carefully stored.
Not only are the archival qualities virtually worthless, the posters are vulnerable to mutilation by the elements or even simple theft. Their worth if taken and kept is dubious, as their deterioration into blank yellowing pages will make them of little value.
The piece will be documented by the artist in a way that is intentionally incomplete, to further enhance the transitional nature of the action. Any efforts by viewers to store, capture, or copy any elements of the piece by any means becomes a part of the statement about our struggles with dissipation.
Quotes by famous personalities are used here to incorporate the concept of the individual self, and the role of the self in relation to the notion of eternity. In our culture, quotes are frequently used as a proxy to connect our selves with the desired qualities of those we admire; for example when quotations are used in contemporary electronic social media as an affirmation of a point of view.
As a collective entity, the quoted personalities in this piece form an odd and contradictory group. This would be a play with a strange cast indeed.
Media:
Various destroyed creative materials, deleted digital files, thermal fax paper, staples, quotes, city, time.
Notes:
Not all of the quotes are reproduced here.

Several posters were destroyed on the night of the event, the remainder deteriorated over the subsequent days of sun and rain.

The first poster up, a Groucho Marx quote, was removed in a matter of seconds after being posted. The man who took down the poster walked along the street waving it and shouting "Groucho! Groucho!"

The action N:ever- Attributions to a Strange Cast will never be recreated by the artist. The material on this web page is the sole and incomplete artist's documentation.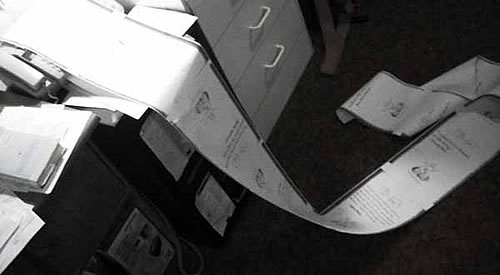 "What is once well done is done forever."
- Henry David Thoreau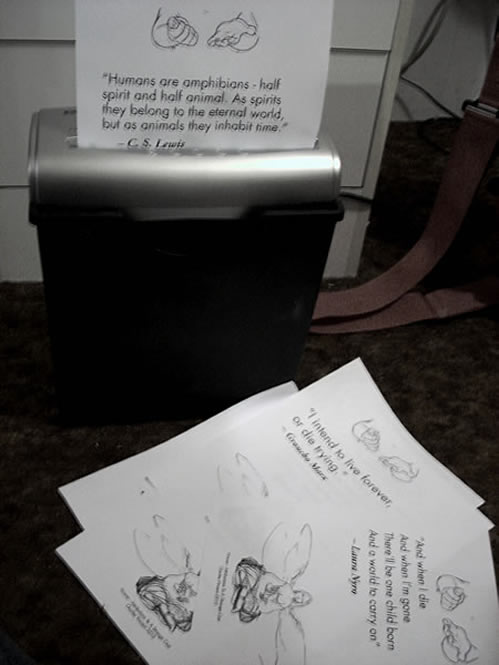 "A thing of beauty is a joy forever: its loveliness increases; it will never pass into nothingness."
- John Keats

"Every once in a while, you let a word or phrase out and you want to catch it and bring it back. You can't do that. It's gone, gone forever."
- Dan Quayle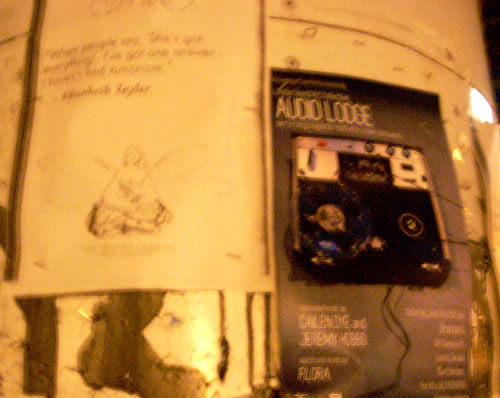 "Imagination is the real and eternal world of which this vegetable universe is but a faint shadow. "
- William Blake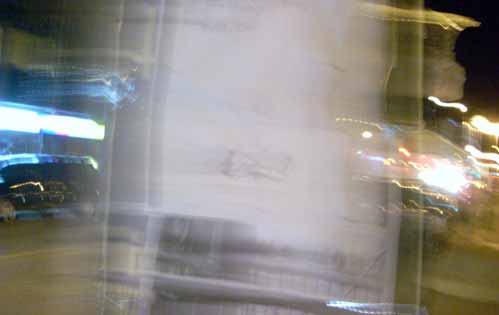 "In time the rockies may crumble,
Gibraltar may tumble, they're only made of clay.
But our love is here to stay."
- Ira Gershwin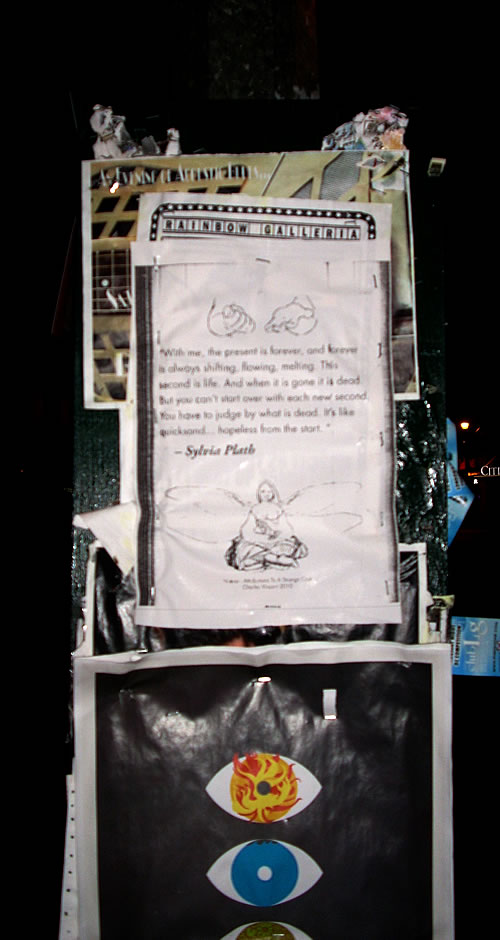 "You know I'm born to lose, and gambling's for fools,
But that's the way I like it baby,
I don't wanna live forever"
- Lemmy Kilmister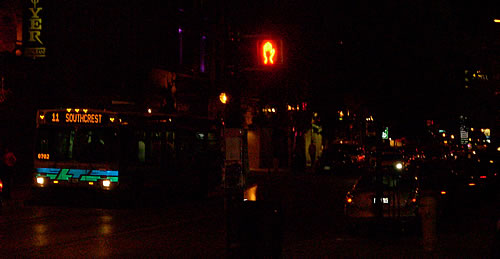 "So look see the sights
The endless summer nights
And go play the game that you learnt
From the morning"
- Nick Drake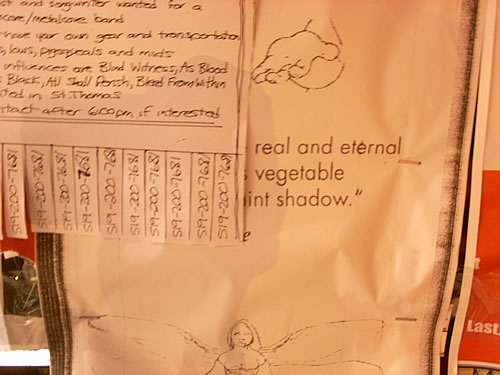 "I am doomed to an eternity of compulsive work. No set goal achieved satisfies. Success only breeds a new goal. The golden apple devoured has seeds. It is endless."
- Bette Davis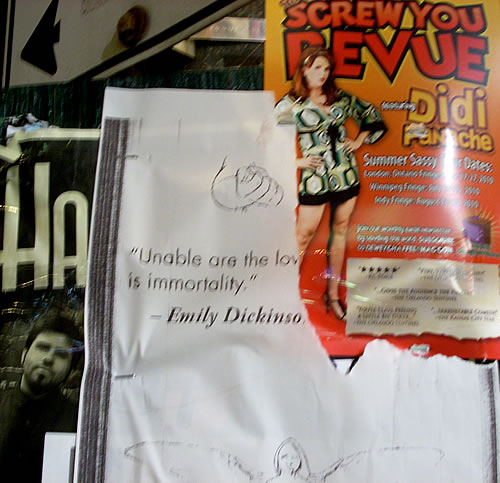 "The thing is to be able to outlast the trends."
-Paul Anka
Quotes About N:ever- Attributions to a Strange Cast:
"Here's one under-the-radar offering from Nuit Blanche 2010 that fascinates me. This big nuit for art is one time it pays to check out poster appropriate poles in the wee hours on a Sunday morning. London artist Charles Vincent is placing the quotations from his meditative, witty Never - attributions to a Strange Cast on the round objects for his Nuit contribution.
"The wise words about "forever" and its meaning are borrowed from celebs ranging from Bobby Hull to Courtney Love to Keats."
-James Reaney, The London Free Press, Saturday June 19, 2010
"Paper conservator's nightmare!!"
-Jennifer Robertson, Queens University '11 Art Conservation