A Gaze Returned
68"h x 94"w x 27"d... dimensions do not include camera position.
Mixed media sculpture with live CCTV displaying the viewer.
© 2007
Previous
Index: Hours and Other Measures
Next
I am inspired by the fantastic proliferation of security cameras, and their myriad signs and camouflages that reveal and obscure them for us, in what is becoming a never-ending, titillating game of public hide and seek; an egalitarian paparazzi for the populace. Using the reassuring unease of security TV, "A Gaze Returned" is art that looks back at the artist and the viewer. Unlike Galatea in the familiar Pygmalion myth, she does not explode her status as art object by coming to life, but instead rebels by closing her eyes and handing me an image of myself, repeating this action for each subsequent viewer.
We live in a world that has become more eager to be shaped by a mirror than by a hammer.
Text on this sculpture:

COSMO
V-HOLD BRIGHT CONT. CH1 CH2 CH3 CH4 VOL - POWER
COSMO
Cosmo Communications Service
55 Travail Road
Markham, Ontario
L3S-3J1
MODEL NO.: CSC2245
RATING : 13.5V DC
MADE IN CHINA
AC VOID IF REMOVED
OFF IN REV. OUT
ON
DC 13.5V CH.SW DC OUT AUDIO VIDEO IMAGE AUDIO VIDEO
OPEN
3807
UNIT - 6B (unintelligible digit) 3807
Nu
Number-514
Unit
56
Lot B
SHIP TO
Number: 176
5H-3017721
17 Transmissi
17 Transmission Rd.
(unintelligible signature)
X
Check
Thank You
Please confirm via email
CAT EYE VRo290
DRINK
Ref. #717
DOCKET #
DRIVER #3
Invoice Enc.
ATTN:
My Poetry

Charles Frederick Vincent 2007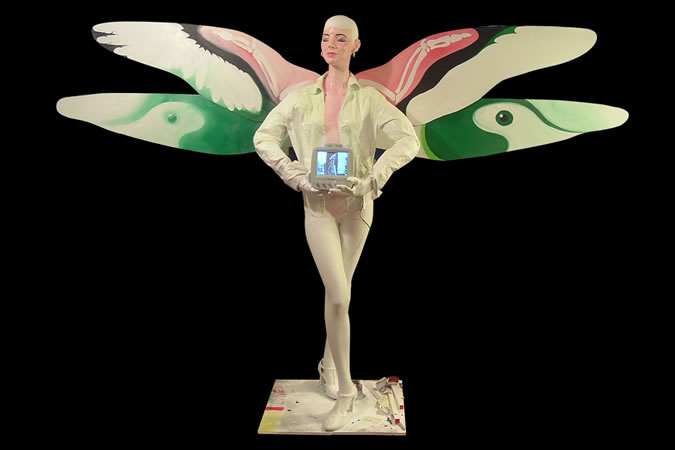 Other images: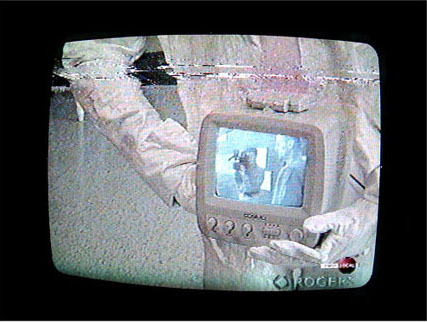 The gaze of television returned. In The Know with Drew, Rogers TV, April 9, 2007.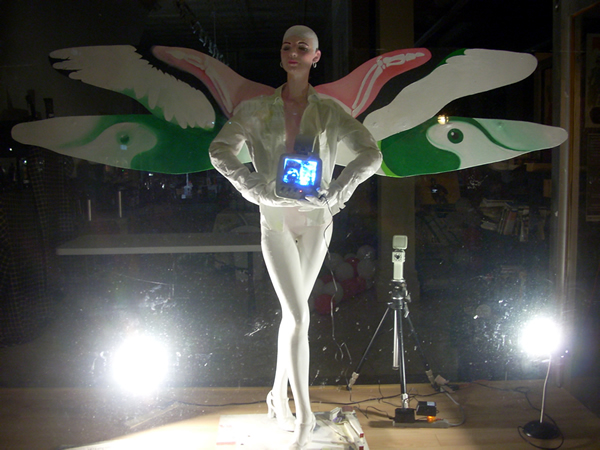 Nuit Blanche - London Canada, June 18th, 2011.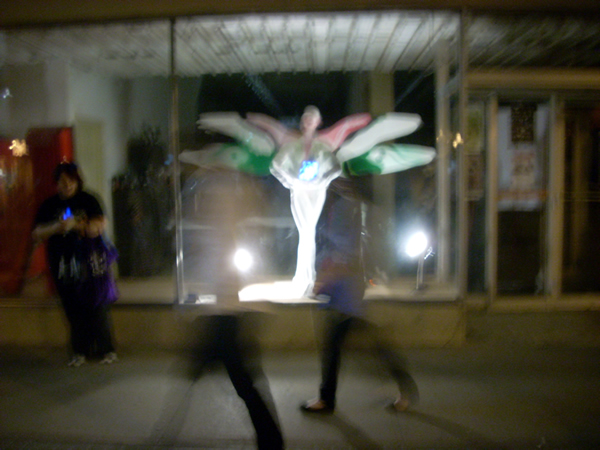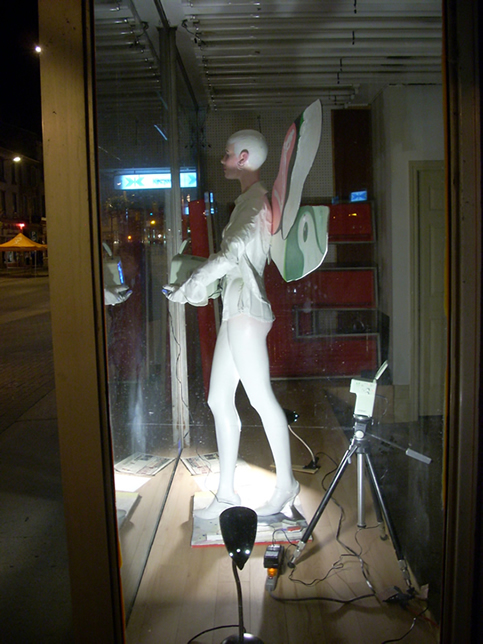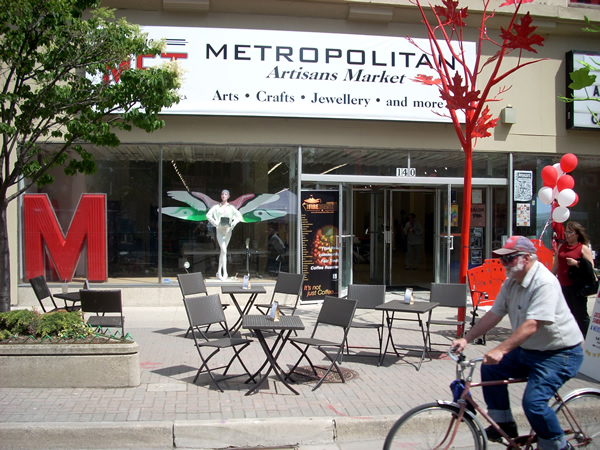 Also part of car-free weekend, June 18 and 19, 2011, London Canada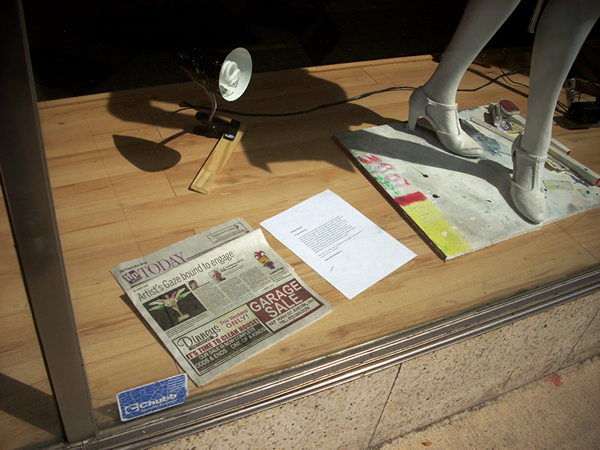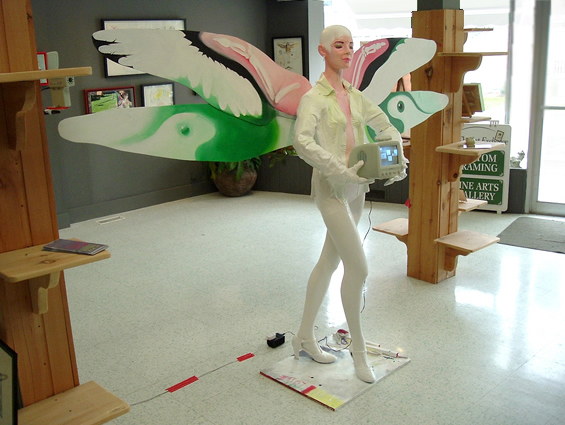 Hours and Other Measures, The Art Exchange, London Canada, 2007